DAY 22: 7 Types of people in Christmas Parties!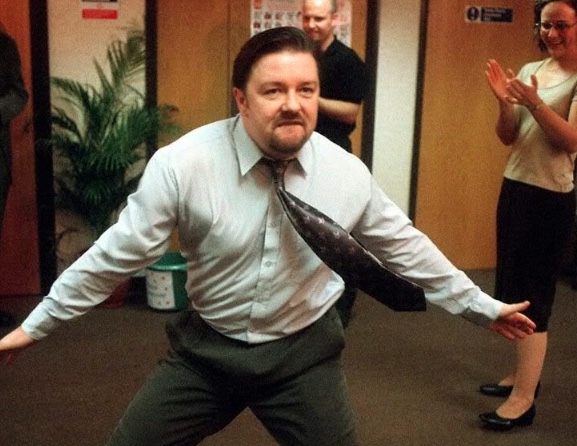 Hang on for a minute...we're trying to find some more stories you might like.
With the holiday season upon us, Christmas parties are in full swing mode. 
People dress up in costumes where you can't quite figure out the theme, booked-out venues and dinner tables filled with people who are loudly talking one over the others are all common sights. To some, it is a magical event where you socialize and catch up with family or friends.
Here are the 7 types of people you'll most likely come across at these parties…or maybe you're one of them?
1. The Bad Dancer:
The one who thinks they can dance like Beyoncé, but actually ends up looking like David Brent on the dance floor.
2. The Holiday lover:
You might have stopped getting pictures taken with Santa at the age of 5, but this person certainly didn't. This person struggles with post-holiday depression in every month that isn't November or December. From Thanksgiving to Christmas, he or she is in their prime. Rooms are decorated like Christmas the day after Thanksgiving and ice skating becomes an obsession. This also might be the person in your friend group who organizes a Secret Santa or splurges on a limo ride to check out Christmas lights.
3. The Emotional one:
The one who is a fan of Christmas and just needs to put the song "All I Want For Christmas Is You" by Mariah Carey and is going to cry.
4. The Gift-Giver:
This person loves Christmas, so much, that instead of just buying a gift for their secret Santa, they've decided to get EVERYONE something special! After, you just feel terrible not to have given him a gift in return. This person is always saying:"I just couldn't resist."
5. The Grinch:
This guy can't stop trashing Christmas: "ain't nobody got time for that." Don't mention the words "Christmas," "Santa Claus," or "holiday" to this person. They hate everything about the holidays. Maybe it brings back bad memories, or maybe it simply brings on lots of stress. Whatever it may be, this person has no holiday spirit.
6. The Karaoke Singer:
Maybe this is specific to my family's Christmas parties, but these are the people who have reached a new level. They break the karaoke machine, blast the music at the highest volume, and rock out. Tears may be shed. It's a beautiful moment! But not for everyone.
7. The Unknown Sleepy adult:
This is the person who you never remember. They can be a friend of a friend or a family friend who is never around. On the other hand, this could be the person who never remembers who you are. Also, they can be the one that is sitting alone on a couch and trying to relax but easily fall asleep.
Written by Aude Turcot
Editing by Annie Létourneau and Sarah Turcotte