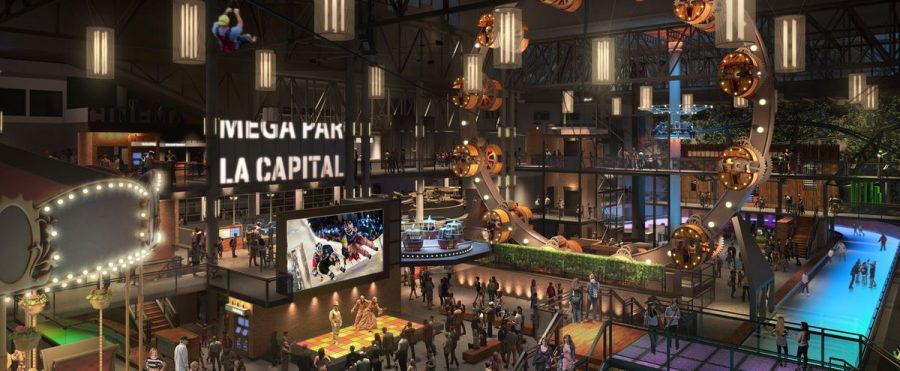 In 2019 the biggest amusement park in Quebec City will open. The Mega Parc(MP).
January 18th is waited by lovers of attraction and  big sensation. The renovation of the park began on July 2017 and now the MP is really close to his opening. It has been more than one year that people are waited and some are really impatient.
It will be a whole new experience.The parc will contain 14 new attractions. Now, you will be able to buy food inside the parc. Also, the ice rink is completely different, it will now be replaced by 750 meters of ice trail with lights and music which will go all around the rides.
Also, you will find the Cortex. It's will change your perspective of cinema. It is a 4D cinema. The Telegraphe a completely new type of ride is a feet zipline, who goes in the middle of the big wheel at a height of 4 floor.
There are also places for the youngest. The Centrale, the Express and the Mini-Mousse are there to satisfy all type of children and the new rooms to host parties and birthdays are fantastic.
Even if the park will be about 80% new, the direction of the park decided to keep some of the best attractions. But they revamped the old rides to make them look like they were new. The big wheel, now the Zenith, is the first spokeless big wheel in North America and it have a height of 75 feet. And the Electro, the new roller coaster, gave the chills at all the people who tried it.
« Of course! » that's what said Sean Sauve, the dirigeant of the Mega Parc, when I ask him if he was proud of the new theme parc, « It's one a lifetime. »
Written by: Guillaume Couture
Edited: Albert Castro Delgado and Jeremy Larose-Desjardins