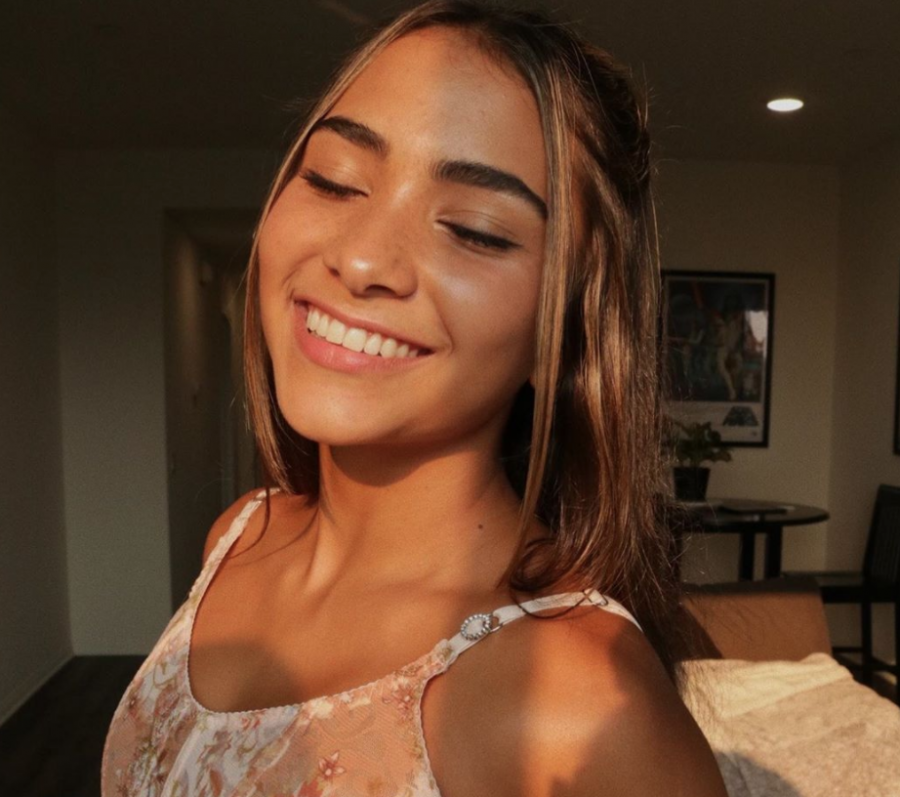 A young confidence queen is trending on social media for helping women accept their bodies how it is and doing what they like, wearing what they like and most importantly loving themselves.
     Sienna Mae Gomez, a 17-year-old, born in Laguna Niguel, CA born on January 16 2004  is breaking TikTok. 
  She is now at 14 million followers and is growing really fast.
She is normalizing chubby cheeks, double chin, thick thighs, stretch marks, thigh cellulite which is helping young women loving themselves no matter how they are shaped with or without curves, with or without stretch marks.
"I want people to appreciate the body they have and love it," says the queen herself.
She gained more than 8 million followers overnight and is now part of the Hype House, a house that Adisson Rae, Avani, Lil Huddy, Willy Wonca, Jack Wright, James Wright and others are in creating TikToks.
The Hype House is a content house where Thomas Petrou, a young man saw potential in these young adults and thought, well why not make a house where they create tik toks and get paid for it. They live there if the parents allow it but getting involved in the TikTok drama can also bring hate from viewers. It's a tricky situation to get involved in but it didn't stop Charli D'Amelio, Dixie D'Amelio, Trisha Paytas, Nessa Barret or even Tony Lopez when they got cancelled.
Getting cancelled means boycotting someone or in other words dismissing someone.
She also likes to confuse fans about her relationship with Jack Wright, another famous tik toker, her best friend or maybe-boyfriend. She captions when with Jack's brother, with future brother-in-law or when with Jack's mom, with future mom-in-law and with Jack himself, bae.
Her dad says that she is an inspiring young lady and is going to be a model for a lot of women.
 The inspiring teen is rocking swimsuits every day when she posts in the morning that shows how much confidence she has in herself and tries to make other people feel better.
If you want to follow her on social media her main tik tok page's name is Spicylatina and her spam page is SiennaMaeGomez.
This text was edited by: Marianne Morency-Perron and Étienne Boilard