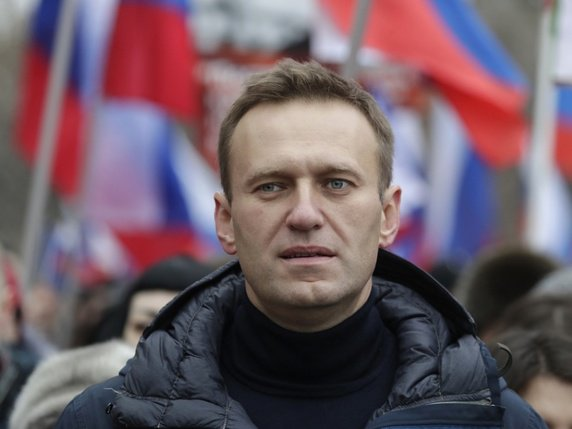 Aleix Navalny who came back from his recovery, after being treated for poisoning, has been arrested, on January 17, due to a video he posted. 
     Aleix Navalny and Vladimir Putin have been in competition against each other for years and years to win the election. Somehow, Putin has always won since 2012. He has been accused of many things in his life like corruption, murder and many other horrible things.
     Aleix Navalny, known as ''The man Vladimir Putin fears most'', is a Russian man followed by millions of people over his social platforms. He has always been a strong critic of Vladimir Putin and influenced all of his supporters to see the real truth behind all of the president's conspiracies. 
     In August 2020, Navalny was poisoned while he was coming back from Siberia. During his flight, he felt cold, like something was wrong with him, but it didn't hurt at all. He almost gave up his life and by chance, the plane called an emergency and they landed in Omsk to go in intensive care. Aleix was poisoned with a Novichok, a nerve agent. It's very toxic and only a little dose can kill somebody.
     During a while, he had hallucinations. He thought that people were saying he lost his two legs and that he should need a surgery to have new ones and also a new spine due to his accident.   
     After a five-month recovery, he came back with a video accusing Putin of the accident. Aleix thinks that Putin is the one who ordered this mission to be removed from the parliamentary elections next year.  Despite all of his proof and accusations, the prosecutors decided that no one will open an investigation to find the truth because the Russian doctor that treated him said that he didn't find any poison. 
    " I assert that Putin is behind this act, I don't see any other explanation", Aleix explained last week to the German news magazine Der Spiegel. 
     After posting the video, he came back to Russia where the police were waiting for him. He has been accused of criminal cases, all of them politically motivated and each one could put him in jails for many years. Parole violations and charges Navalny and his team said were politically motivated and trumped-up cost him a three-and-a-half-year sentence of jail.
     While Aleix was fighting for his liberty, he asked his millions of supporters to manifest around the country. They began in the country's Far East region, but they eventually got all across the nation. But that didn't go as planned: over 3000 arrests were made. 
     After all of that, Navalny is declared to be the enemy of the state.