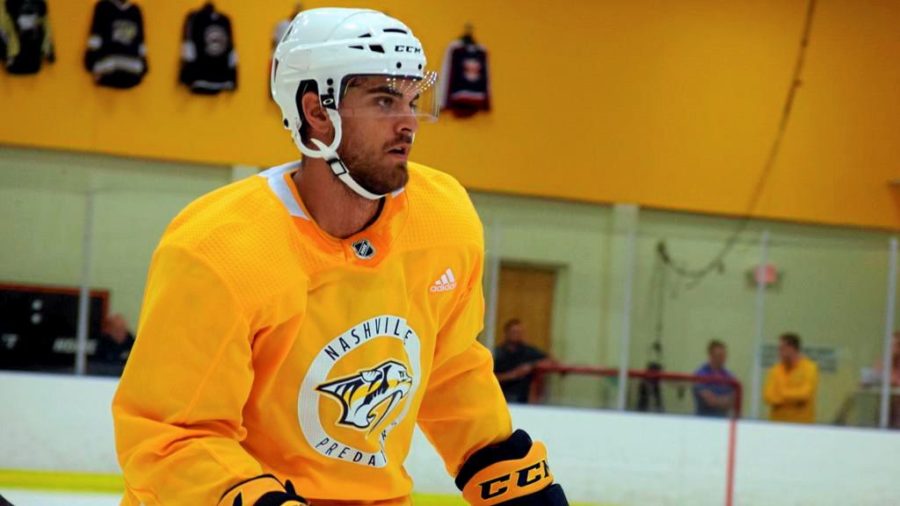 Saturday, March 13, Frederic Allard, a Quebec defense made his debut in the NHL (the national hockey league).
The 23-year-old played for the Nashville Predators against the Tampa Bay Lightning. Frederic was called up because the Nashville team was missing two of their defense, Roman and Ryan Ellis due to upper-body injuries.
The young Allard, who was playing for the predator reserve team, was called in on the Thursday before the game. The young Quebecois played seven games in the American League for the Chicago Wolves. "It was going really well. I played seven good games. My tour in Europe helped me improve my skate and my confidence. I will keep my "game" as I have played since the beginning of the year " said Allard.
In these seven matches, he has counted 1 goal and seven assists. Allard played in the Chicoutimi Sagnéens team until he was selected in the third round by the Predators in 2016. In all, he was chosen 78th.