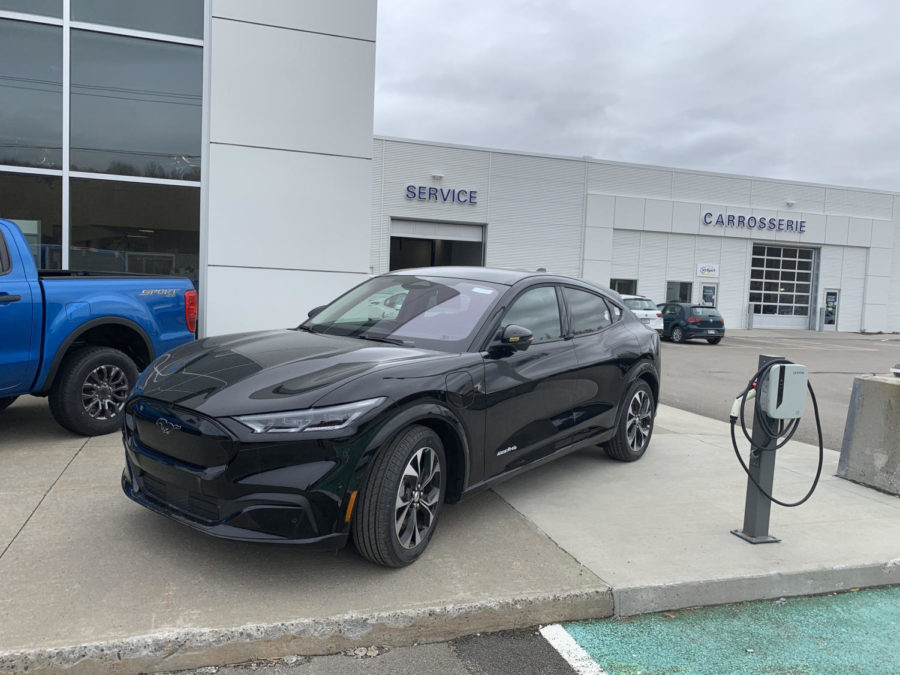 Zachary Rousseau
When we hear the name Mustang, almost everyone knows that it is a 56 years old pony car, but it going to have a lot of change in the spirit of the horse. 
The first Mustang comes out on April 17th, 1964 in New York as a 1965 model. Ford has somehow reinvented the automobile industry for the young Americans who were born of the baby boom and jaded by big cars, heavy and massive.
Between 1964 and 2021, 6 generations of the Mustang come out whit a lot of variants, for example, the Shelby, the Cobra, the Salem, the Built, and some more. 
The Mustang family is now growing, on October 2020 Ford unveiled the Mustang Mach E. This Mustang is very different from what we usually see, it is an SUV and it is an all-electric vehicle. 
The Mach E is available in 4 level trim which included the Select, the Premium, California Route 1, and the GT. There are also two types of batteries, standard range batteries, and extended range batteries. These two batteries can be paired to an eRWD or an eAWD system. 
The autonomy for the smaller batterie with the eAWD is 340 Km but with the eRWD it is up to 370 Km. The autonomy of the biggest batteries with the eAWD is 435 km and 483 with the eRWD. 
This Mach E gets from 317 to 634-pound feet of torque. It also has a lot of horsepower from 266 to 480. The fastest model of Mach E, the GT, can do 0-100 km in 3,7 seconds. The others model which eAWD are also fast whit a 0-100 km time of 5,1/5,6 seconds. 
The Mustang Mach E is very different than the regular Mustang, it takes the form of an SUV, it doesn't have a V8 engine, and it is way more technological. 
But between the two car there is also similitudes like the front and the backlight which take the lines of the regular Mustang.
There is also another variant of the Mustang that appeared this year, the Mach 1. 
The Mach 1 engine is a 5.0 liters V8, which is paired to a 6-speed manual transmission or in the option a 10-speed automatic transmission. The V8 engine of the Mach 1 produced 480 horsepower and 420-pound feet of torque. 
The Mach 1 takes different elements from the original Mach 1, for example, the grill, the big black stripe, and the spoiler. 
The Mustang will always be a car everyone know even if it doesn't have a V8 engine because electric car is the future.