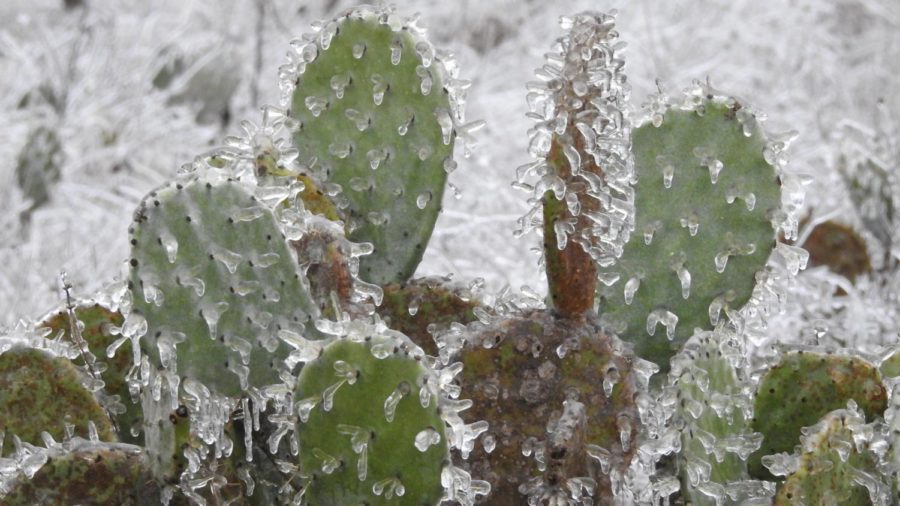 Recently, Texas faced a deadly power outage that generated a lot of consequences for the good performance of the state.
     The power outage was caused by a winter storm that hit the state Sunday. There was a lot of snow, sleet, freezing rain, and the temperatures were as low as -20 C. Sadly, the state wasn't prepared for those extreme weather so the power plant generators started to freeze and then went offline. Since energy production began to decrease, more people were turning up their thermostats which increased the power demand. "Around 46,000 megawatts were offline as of Wednesday. One megawatt is enough to power roughly 200 homes a year." Said ERCOT, The Electric Reliability Council of Texas. So, around 3 million houses were reported without power during that day, which has resulted, some people getting in a more complicated living situation. 


     The power failure also had a considerable impact on Texas' population. First, the outages cost lives, some people died from cold and others from carbon monoxide poisoning while trying to keep them and their family warm. Texas counted at least 111 deaths resulting from this extreme situation.
A lot of people had to do grocery shopping but since most of the food in their fridge needed to be tossed. "We did grocery shopping ahead of this, but all the food in our fridge needs to be tossed, so we are getting creative with noodles," Khatri said. "We still have stove access, because it's gas." Luckily, they have stove access but sadly it's not the case for everyone because many of them have electric stoves. Also, with the extreme weather, it's getting more difficult for people to stay warm, some of them can't even sleep properly because of how cold it is. Khatri, who lives in a suburb of Houston, said her family slept in the same room under about a dozen blankets without heat Monday night.
     Many schools, stores, and hospitals were affected by this exceptional situation. While cities deal with the power outages, effects from the storm, and other, Texas' biggest school districts have canceled classes or instead of doing in-person instruction, they transitioned to online learning for the particular week. We count in that Austin Independent School District, Cypress-Fairbanks ISD, Fort Worth ISD, and more.
There were also major stores closing due to the storm. Texas counted around 200 stores that closed because of the power disruptions which had resulted in many people having barely something to eat. A lot of hospitals were affected by this, they faced some water stoppages, a reduction or no food deliveries, making it harder for them to help their patients. There was an increase of pressure on hospitals due to the lack of services such as outpatient clinics, pharmacies, physician's offices, urgent care, and dialysis centers since some of those had to be closed because of the lack of water or power. While discharging someone, they knew they were sending them home to a house without power, and for them, it was "one of their biggest challenges" Said Roberta Schwartz, executive vice president at the hospital.
     Finally, you have to know that the power generators in Texas are located outside to make full use of them in the summer months when energy demand is high in contrast to northern states who keep their power generators in buildings that will protect them during the winter. Although the complicated situation they are living in, Bill Magness, ERCOT president, and CEO has a good idea of how this could be fixed. "The ability for gas generators to produce, particularly at full output, was affected by the freezing impact on the natural gas supply. So getting those resources back is the central solution to getting people their power back." He said during a Livestream Wednesday.
Unfortunately, the Texas attorney general promises investigation of ERCOT, meaning some consequences might happen. The specific reason for their investigation is still unknown at this time. Hopefully, this situation will be fixed as soon as possible and the state will be prepared if this was to happen again in the future.