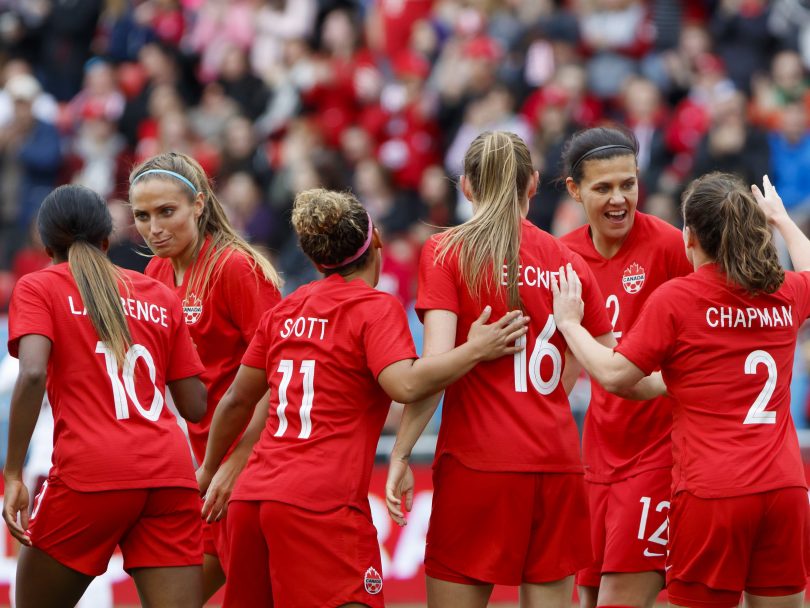 The draw for the Olympic tournaments which took place on Wednesday, April 21 in Zurich announced that the Canadian women team soccer player will debut against japan. 
 Japan, which is the hottest Olympic Games team, will be with the Canadians in group E.The group E contains Scotland, England, Chiles and Wales, and Northern Ireland).
After playing against Canada, the Canadian players will confront Chile and then Grande.
Head coach Bev Priestman said, "Now that we know our journey to the Olympic Games Tokyo 2020, the players are excited and we are ready to step up the pace of our preparations to reach our goals."
This year there will be a new Olympic champion since the Germans have not been able to qualify. The soccer tournament will be from July 21 to August 7 in these cities; Tokyo, Sapporo, Miyagi, Kashima, Saitama and Yokohama.
  There are 12 teams qualified for the Olympic games and  3 different groups.
Group E: Great Britain, Japan Chile, and Canada
Group G: Australia, New Zealand, Sweden, and United States
Group F: Netherlands, China, Zambia, and Brazil
Canada is the only team that has been on the podium in London in 2012 and Rio in 2016.