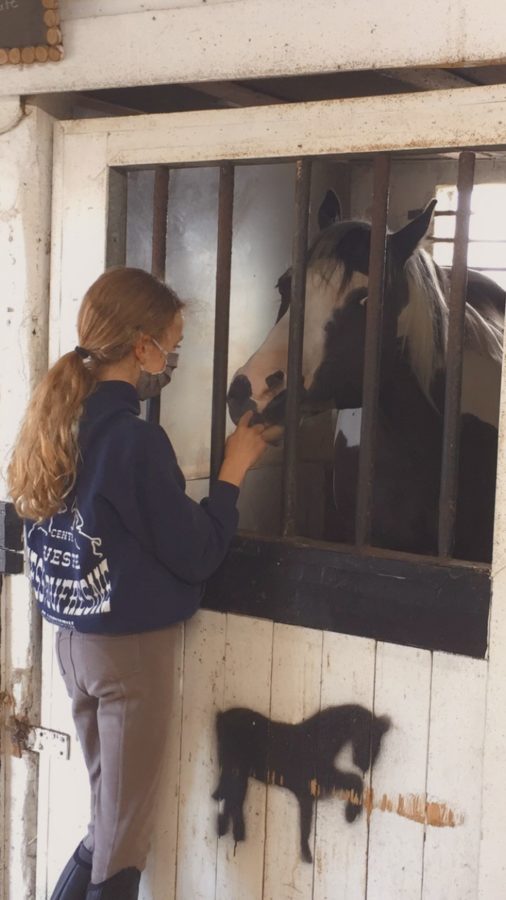 Whether if you are dressage riders or a showjumper buying your helmet should be at the top of the list before all of the multiple saddle pads. To have the perfect fit you need to consider your type of riding such as eventing require a high stander of protection and if you do some competition there are some important rules for protection.
Showjumping
The norm depends on which state you live in but it's particularly the same.  When jumping including warming up, all competitors must wear a helmet that respects at least one of the following standards
British and European: PAS 015 or VG1, provided they are BSI Kitemarked
American:  SEI ASTM F116: 2004a onwards, or SNELL E2001, or SNELL E2016
Australian and New Zealand: AS/NZS 3838 2006
Best riding hats for show jumping
One of the most stylish helmets among show jumping riders and youtube star-like This Esme is the SP8 plus.
The specially designed peak shade the face, so no matter how the sun is bright, you will always have a clear vision of your parkour plus when it rains you will not have water in your eyes.
The SP8 will help you not sweating too much thanks to 10 ventilation slots and a free-fit system that help whit the airflow. You can also put your personal touch.
Dressage 
Dressage is one the type most seen that mostly has strict rules for the hats protection. here is the norm that you should consider when going to a show.
  British and European: PAS 015 or VG1
European: VG1 or EN1384 -2017 (but only in conjunction with another standard from this list)
American: SNELL E2001 or E2016
Australian & New Zealand: AS/NZS 3838 2006
British riders and mostly every state strongly recommend riders to wear bearing the BSI kitemark in addition to the safety standers.
The helmet colors must be conservative and mirror colours are not allowed.
The best hats for dressage
the Olympic star Charlotte Dujardin was the first dressage rider to wear a helmet instead of the traditional hats at the 2012 London games.
Her favorite choice is the elegant, low profile My Ayr8, which she has t customize in its team colors. plus you can customize it as you want whit the possible colors and material combination.
She also loves this helmet for the comfort and the safety that meets three standers.
PONY CLUB
the pony club standers are the same as the British eventing and riding club, Which mean that these hats are accepted over those three events
these are the rules
British and European: PAS 015 or VG1, both must have the BSI Kitemark
American: ASTM F1163: 2004a onwards (with the SEI mark), or SNELL E2001 onwards
Australia and New Zealand: AS/NZS 3838 2006 onwards
For cross country over 80cm, pony racing, and mountain games, a jockey skull cap must be worn whit no fixed peak or fixed peak extension.
Best riding hats
This is why the kid's YR8 is the perfect fit for pony clubs. It respects multiple safety standers plus it is covered in a smart suede fabric. The adjustable harness includes a secure fit. The ventilation head spot helps you to keep your head cool and comfy.
For more flashy and sparkle it's come whit multiple color choices and it's also available as the YR8 Sparkly.