Biggest metamphetamine laboratory dismantled in Quebec!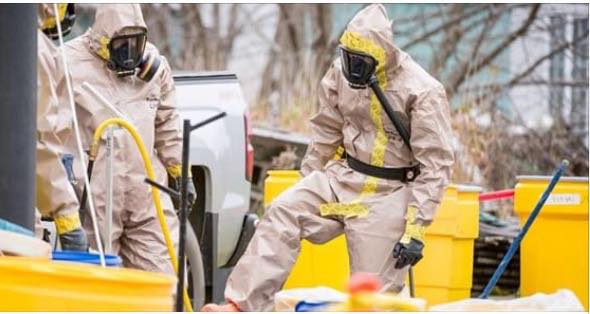 Hang on for a minute...we're trying to find some more stories you might like.
Last week, at Victoriaville, investigators dismantled the biggest metamphetamine laboratory found in the province following information from the public.
Thursday, police officers conducted a search at a clandestine drug workshop, in a old pig farm , near Sherbrook. Their first goal was to find a production of cannabis instead, they found the biggest methamphetamine laboratory ever in the province.
It is a risky intervention for the policemen, there are many dangerous chemicals for their health. They have to be very cautious and wear full chemical gear. In the piggerie, they found 300 boilers containing  different types of acid. "It's the most unhealthy  laboratory that I have ever see in my career", reported  Mario Fournier, to the Journal de Montréal.
This installation is right now under strict decontamination. They were able to arrest Éric Lemire, the owner of this production red handed. André Remy of 67 years old was also arrested for being an accomplice of Éric Lemire.
"The young people who take pills and who believe that it is harmless and pleasant,  don't realize it contains only chemicals, indicated the Lieutenent Fournier. It is everything but a drug of pleasure."(translated from French)
Jade Hallé and Cassandre Boutet (edited by: Louis Philippe Garneau, Natalia Valero)