Big change for Les Éperviers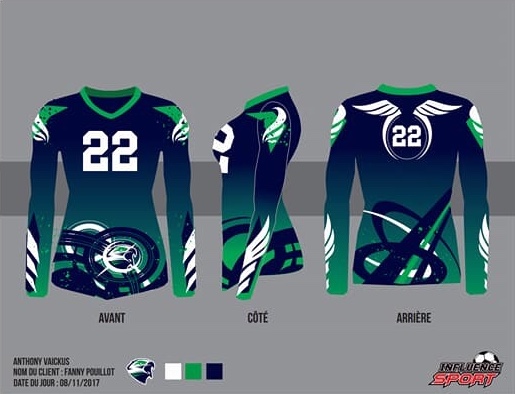 Hang on for a minute...we're trying to find some more stories you might like.
This year, the volleyball teams will get new Adidas uniforms to replace the outdated ones.
Since she has arrived at La Camaradiere, 3 years ago, Fanny Pouliot-Savary, the sport manager, wanted to change the jersey of the volleyball teams. "all the sizes were not adjusted properly," she said.
It has been over 5 years that our athletes used the same uniforms.
After analyzing the budget for the school, Fanny decided to get new jerseys for all volleyball teams.
She decided to change them according to the demands of many people.
Depending on Adidas company, the command should arrive after the Christmas break.
Fanny ordered the clothes from Influence Sport but they are Adidas products.
"No, they are not gonna cost extra money for the athletes, it will all be taken from the school budget.", said Fanny Pouliot- Savary.
written by Laurence Cardinal and Anne-Florence Leblond