Day 20: Christmas dessert ideas
Hang on for a minute...we're trying to find some more stories you might like.
Christmas is coming soon! If you want to impress your guest with amazing dessert, well this is the perfect article for you. We will give you all kinds of dessert that we don't usually think about.
1. Candy cane and oreo cookie bars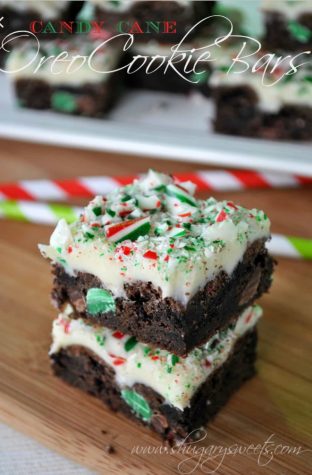 Maybe the mix of these two ingredients sound strange, but if you are an oreo cookies lover and you also love candy canes, those are the perfect bars for you. It will impress your family for sure. You can find the ingredients and how to make it on tastykitchen.com site.
2.Oreo Truffle Brownies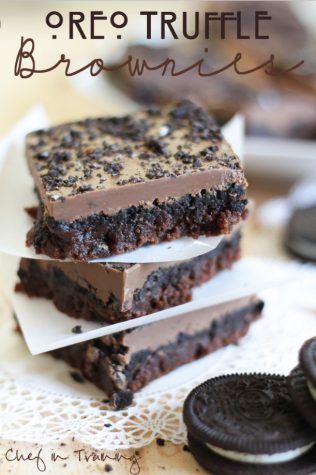 You're a big fan of Oreo cookies but not of candy canes? This is a recipe more appropriate for you. It's not too long to do and you don't need that many ingredients. At the end, it's supposed to be a brownie with oreo. A dream come true. On the site of chef-in-training.com, you will see more information about it. May contain nuts.
3. Chocolate and marshmallow cookies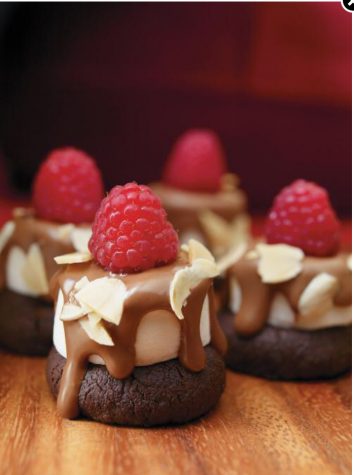 This is a recipe invented by Ricardo. It's kind of a chocolate cookie topped with a marshmallow and chocolate fondant. You can add a raspberry to make it a little bit cuter. It's a sweet dessert to serve in a buffet. If it interests you, you can go on the site of ricardocuisine.com.
4. Caramel squares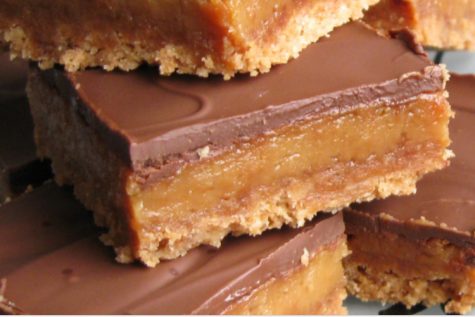 This awesome recipe done by geniuskitchen.com is a sweet and fun dessert to make. With not a lot of ingredients, it can be a wonderful sweet pastry  for the holiday seasons. A great  to make with family and friends! Hope you'll like it. May content nuts.
5. Double fudge ghislaine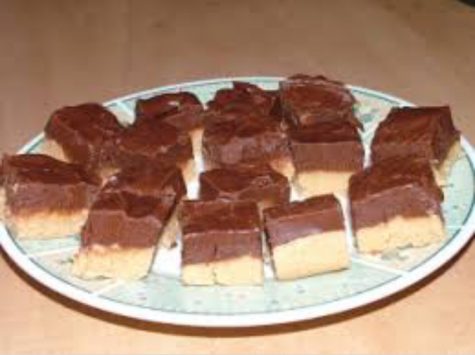 This very sweet dessert is very commendable to try! Mostly for the lovers of chocolate, this recipe wins! It has been tested by recettes.qc.ca. It makes it looks like it was hard to make, but it wasn't at all. Enjoy!
6.Oh! Henry! Square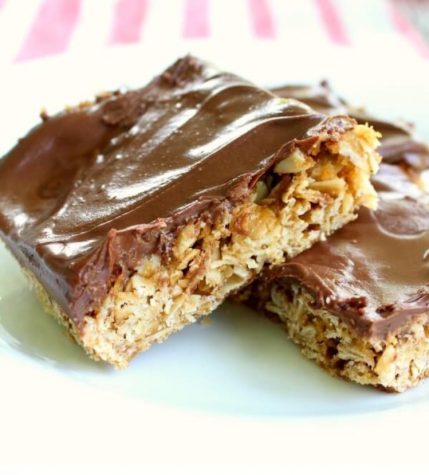 You are an oh henry lover but you want to try something else? Well, this is the perfect recipe for you. On the site of restlesschipotle.com, all the information and how to make it are there. Everyone who'll try it will fall in love with your dessert! It is also a great recipe to bring to a party if you didn't know what to bring there. Warning, this recipe may contain nuts.
7.Snowballs cookie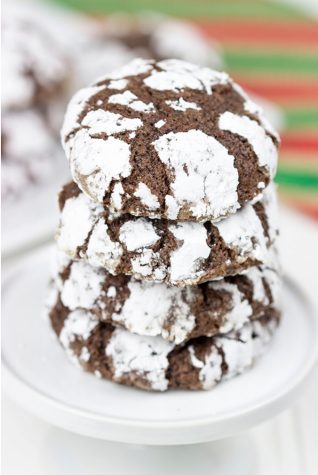 This pastry has been done by spicedblog.com. It is an awesome recipe that represents winter. It is a light dessert for the people that don't like very sweet dessert.
HAPPY HOLIDAYS!!!
Writing by Laurie Gauthier and Sarah Turcotte
Editing by Annie Létourneau