No future for School Dances?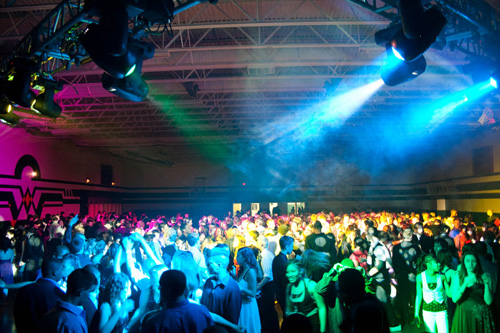 Alycia roberge
January 16, 2019
The participation in school activities is in danger and maybe social media are to blame!
We all know what a school dance is: the big High school party with hundreds of people in a typical American movie setting but as you know, it's not the same thing here. There used to be the same kind of discos at La Camaradière. It looked pretty cool, but why did they stop organizing these dances?
Some people say that in this generation, almost everybody has a cell phone, so kids prefer to be home, texting, to their friends. They don't need to go to school to socialize, "Why should I pay to see my friends at school if I can just call them" said sec 3 student.
The main problem is that these types of event are not popular. Geneviève Maheux already tried to organize a school dance at lunch but only 20 to 30 students showed up. Being at school for fun could lead to a different atmosphere among students.
As mentioned, the participation would be the only big problem that could interfere with this project. If a decent number of person would come, then, a good American party could happen here, at school.
An annual dance is a thing that would make it special. Even if you don't dance, it would be a party to talk with people. When some students were asked if they would participate in a school dance they mentioned: "Nobody would want to come with me" or " I don't know how to dance". Going to school outside of class could be stressful for some students that's why they prefer to stay home.
Written by: Alycia Roberge
Edited by: Alexandra Demers, Léa côté-Létourneau