The Boy who Wants to Clean Oceans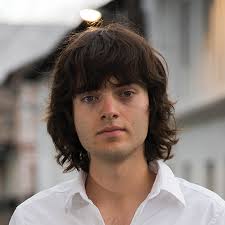 About 8 millions tons of plastic find their way to the oceans every year. As you probably know, it is actually very dangerous for aquatic animals and for earth in general. But have you ever done anything to help stop this?  Well, Boyan Slat has. Let me tell you a little bit more about him.
Boyan Slat is a 21 years old Dutch entrepreneur and inventor.He was diving in Greece at age 16 when he actually realized he was coming across more plastic bags than fish in the ocean. At the time, he dedicated half of his school year to create a project that would help him understand the problem itself. He has always been interested in engineering so he came up with a concept on how we could clean the oceans.In October 2012, he presented his project at a TEDx conference. First, a lot of people didn't believe his concept could work. There was a lot of negative reviews about it. But finally, in 2013, the project went viral on the Internet and that helped him to raise funds and assemble a team of about a hundred people. Then, he created The Ocean Cleanup.
Let's have a look at the concept.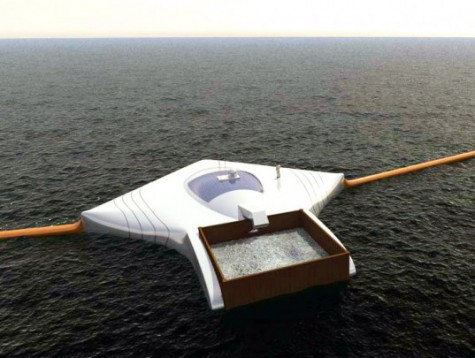 «In the past there has been many concepts aimed at cleaning plastic from the oceans, but these were all based on vessels with nets, that would fish for plastic. Not only would this take billions of dollars and an estimated 79,000 years, but it would also create by-catch and emissions. Not a very attractive proposal.», Boyan Slat says. He explains: «In the areas where the plastic concentrates, the plastic itself continues to rotate so it does not stay in one spot. So I wondered; why move through the oceans, if the oceans can move through you? I came up with a passive system of floating barriers that is attached to the seabed, and oriented in a V-shape. The barriers first catch, and then concentrate the plastic, enabling a platform to efficiently extract the plastic once it arrives in the center of the V.»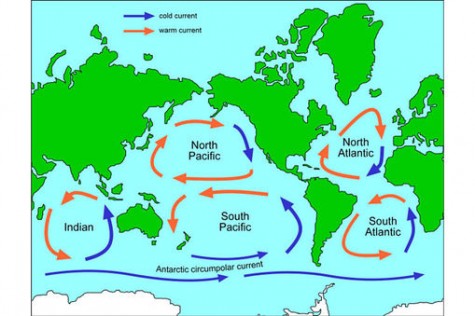 The platform is completely self-supportive, receiving its energy from the sun, currents and waves. It would take about 24 of these to clean an entire ocean. The plastic collected in these V-shaped platforms would be directed in one of those five towers. One tower would be placed around each of the five gyres. Then, the plastic would be extracted out of the ocean and recycled.
From an economic point of view, it would be much more beneficial than most people think.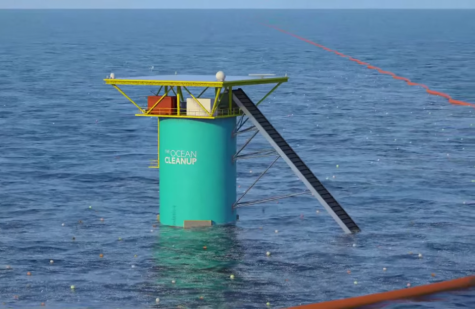 According to The Ocean Cleanup website, plastic pollution causes at least 13 billion U.S dollars in damage every year to industries that include fishing, shipping and tourism. The US West Coast states spend approximately 500$ million every year to clean up their beaches. The cost of removing debris from beaches averages 1,500$ per ton and can reach up to 25,000$.According to its website, Slat believes his device could clean a gyre of plastic in approximatively 5 years, at costs 33 times lower than current cleanup methods and that a major part of these costs could be reduced by selling the collected plastic for recycling.

The genius himself…
Boyan Slat has been recognized as one of the 20 Most Promising Young Entrepreneurs Worldwide and was crowned 2014 Champion of the Earth. It is the United Nations' highest environmental award.
In 2015, HM King Harald of Norway awarded him the maritime industry's Young Entrepreneur Award. Foreign Policy magazine also included Slat in their list of Global Thinkers of 2015.
The Ocean Cleanup has been been recognized by the London Design Museum as one of the Designs of the Year. It is also recipient of the 2015 INDEX Design Award. It won the Fast Company's 2015 Innovation by Design award. It has also been chosen by TIME magazine as one of the 25 best inventions of 2015.
The big cleanup should normally start in 2020.
_________________________________________
For more info, have a look at The Ocean Cleanup's website : http://www.theoceancleanup.com
Click the video at the very top to see Boyan Slat at the TEDx conference.