Vickie "The Midnight Ninja" Collin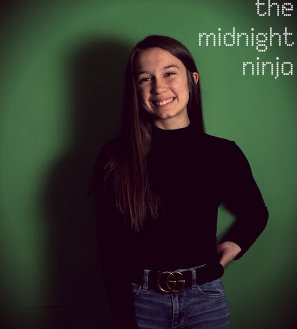 Vickie Collin is one fierce fighter. She will destroy your bad arguments like she destroys her karate opponents. Just so you know, she is a black belt.
If you think you can intimidate her, you are wrong! She's scared of absolutely nothing. When she was only 12, she self-operated her own appendix and kept it in her room like a trophy. So be careful because she can operate you in your sleep or even on stage…
Furthermore, she is as fast at running as finding arguments. After all, she is the one that represents us in the running club.
Even though she is one impressive student, she was selected as the backup. She has a very good memory so she will keep notes on all the things you say and feed response to her team. 
Don't mess with the midnight ninja