Winter Activity Day is Back
Winter activity was back this year and was a success; Students enjoyed a beautiful day out at Stoneham with their friends and teachers.
The bus left school at 8:20, according to schedule, and most skiers were on the slopes by 9:15. The skiing conditions were quite good. Even if it had not snowed over the last few days, the trails had been perfectly groomed and remained muggles-free for most of the day. Although the temperature was cold, and a North wind picked up in the afternoon, everyone was hyped up as they glided down the hill.
Among all the participants, Melyna Lavoie had the nicest outfit. She was wearing a deep blue and purple monosuit with shoulder pads.  According to our source, it was originally worn by her grandfather during the 1980s. Although she was very stylish, she still managed to fall off the chairlift early in the day. Luckily, She was rescued by Isaac Bernier.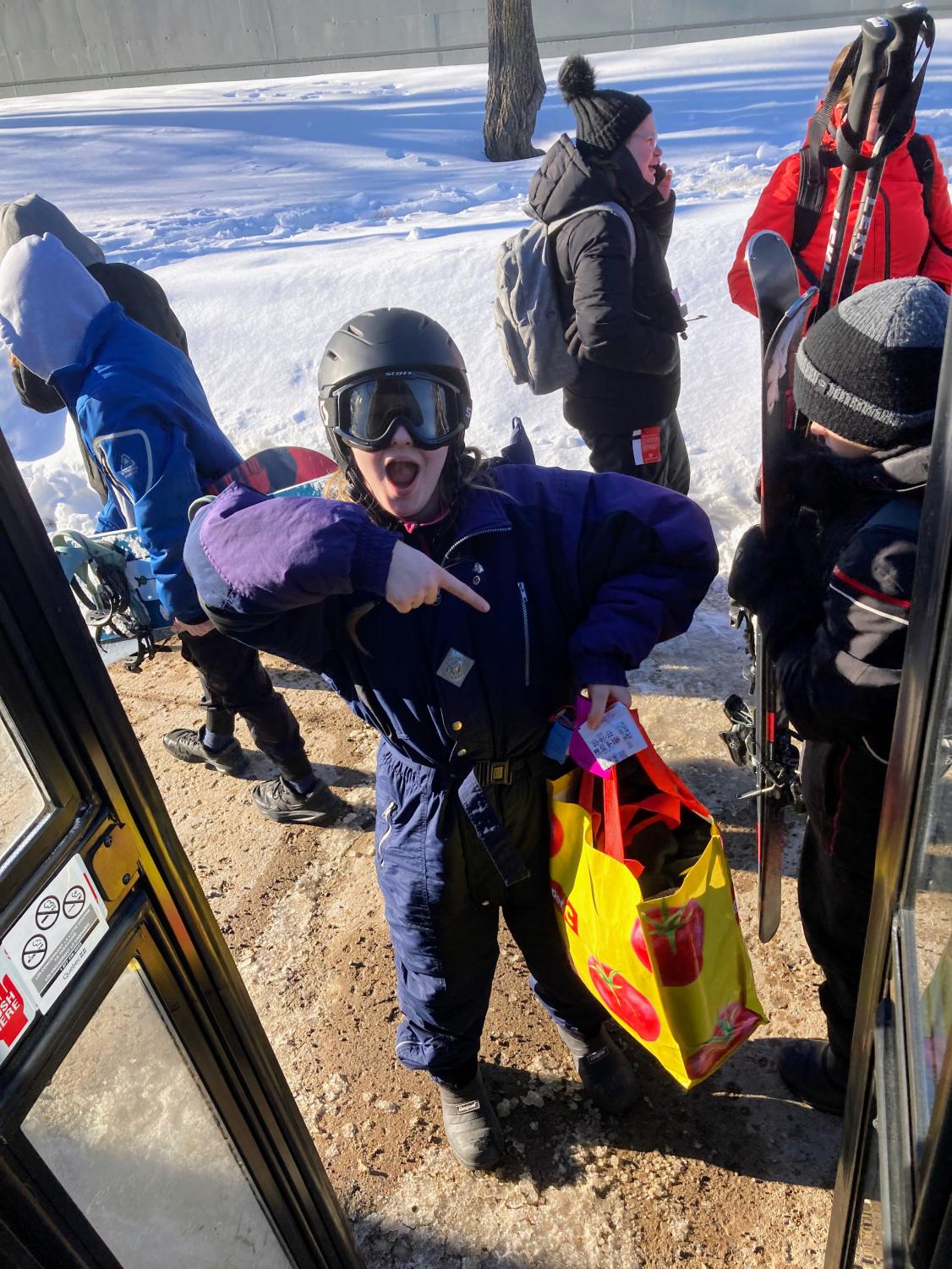 Sébastien Piché also was trying new gear. For the first time, he had skis that were proportionally long enough for his athletic stature. However, they did not make him much faster or better. "I want to thank everyone for waiting for me after every run," said Mr. Piché later that day.
The biggest injury of the day goes to Yanick Normandeau; he now has a sprained thumb the size of a marshmallow. The circumstances of the incident will not be discussed to protect the culprit's identity. Apparently, the beloved scientist had a small collision with a speed-crazed maniac English teacher resulting in an epic fall.
Maude, the newest addition to our teaching staff, also had a moment of pure joy when she managed to cover her carefree colleagues under a thick snow cloud. "They never saw me coming, for I am small and fast," she said between giggles.
"Overall, it was a great day at the mountain, and I look forward to next year," Said Adréanne Ferron Carbonneau as she climbed in the bus to return to Duberger.