DAY 5: Angola's Christmas traditions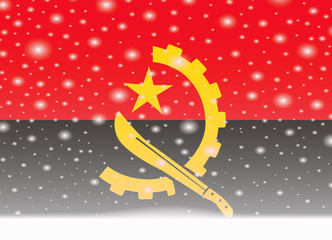 Hang on for a minute...we're trying to find some more stories you might like.
It is fascinating to realize that many countries have Christmas related traditions even though they are sometimes different.
Angolans celebrations are really spiritual and are as impressive as the rest of their culture. With a
ll the colonisations that happened in Angola, Christmas traditions changed to do a perfect mix of all these cultures. Despite this, some are there to stay. For example, these communities join together for a good dinner. In general, they eat a traditional Portuguese cake named "bolo-rei" in Angolan. This is the highlight of the feast. For the main course, they eat among the others, cozido de bacalhau (cold fish with various vegetables) with turkey, rice, some good wine, and other drinks. They also give gifts to each other. Some even save money, all year, to buy the perfect gift. The presents need to be appropriate and are carefully selected to be meaningful for the person you love.
Here, there are traditions like Christmas trees and Christmas socks alike this African country that has more different foods. It's nice to see that Christmas is unique in every countries, cities, religions, and family.
( Writter: Camille Fortin // Editors: Rosalie Dutil, Annie Létourneau and Maria Pena)