DAY 24: Five worst Christmas costumes
Hang on for a minute...we're trying to find some more stories you might like.
During Christmas, some people like to put on costumes but they aren't always successful. These five were among the worse or strangest seen on the net.
1. Shaved Grinch
They could have been cute together but as you can see the guy completely failed his make-up. Where is all the hair?  At least, the girl does look like Cindy Lou.
2. Festive Starwars fan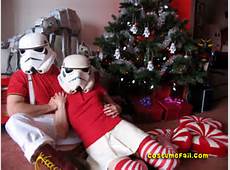 For the big fans of Star Wars, every occasion is a good one to put on their best costume from the movie.
3. Scary Santa
This guy got confused between Pennywise and Santa Claus. He looks more like a murderer than a kid loving Santa. If the little girl had seen his face, she wouldn't be smiling anymore.
4. Animal lover Santa
I don't know where he thinks he's going, but seeing the condition of the reindeers, I don't think he'll go far.
5. Drunk Homer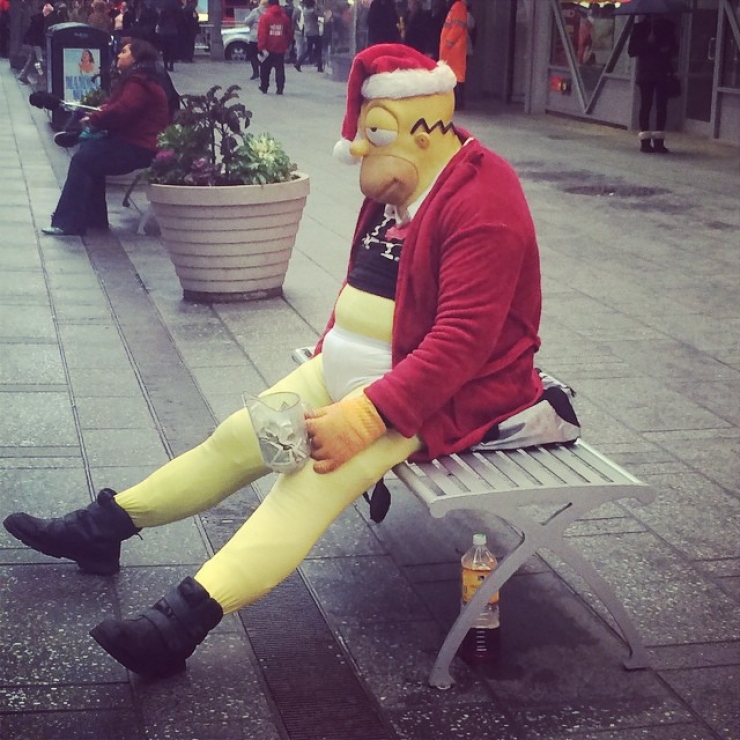 Being depressed and drunk is very typical for Homer. He looks really excited and prepared for Christmas. Despite this, he makes people smile.
(Written by Rosalie Dutil and Gabrielle Gauvin; edited by Annie Létourneau)