4 Ocean: Is it the solution that will save our planet?
A company was created to remove almost all of the plastic in the ocean following a path and going in many different coastlines.
In Haiti, they try to take off all the plastic in the ocean that pollutes the planet. This country is very contaminated because all the plastic in the ocean goes on the coast by being transported by waves.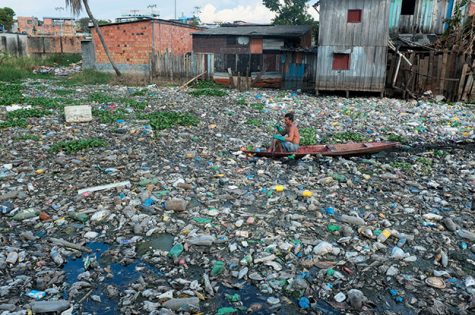 Their intention is to remove 3 thousands pounds of plastic only in Haiti. This company has now removed 2 287 069 pounds of plastic and almost every second of everyday, they remove another pound.
4 Ocean is recruiting employees from Haiti because a lot of people have difficulty to find a job so it's a perfect opportunity for both. They are 31 employees and they are expecting to be a hundred by December 2018. To do the job, 4 vessels go on the ocean with a captain and at least two crews.
The more south they go is Carrefour/Port-au-Prince and the more north is Cap-Haïtien. When it will be done with Haiti, they are planning to go around the island of Hispaniola because an impact of plastic pollution hit them after a big tropical storm.
Two boys went to an old village where fishermen were literally pushing their boat through piles of plastic that had washed up on coast. It's at this moment that they wanted to save the world from the more plastic they can.
First, they went to Bali in Indonesia to prepare their idea to save countries. When they arrived there, the founders first had the idea to build 4 Ocean. Since opening, cleanup efforts are growing, new economies are being created and local communities are being educated on sustainability so they can solve this problem together.
After this day, they went to Boca Raton in Florida where they pulled out the first pound of trash in January 2017. Each of these locations is a crucial part of their ongoing mission to clean the ocean and coastlines…One pound at a time.
After removing trash, they make bracelets only with recover materials. How do they do? The beads is recycled glass and the cord is recycled water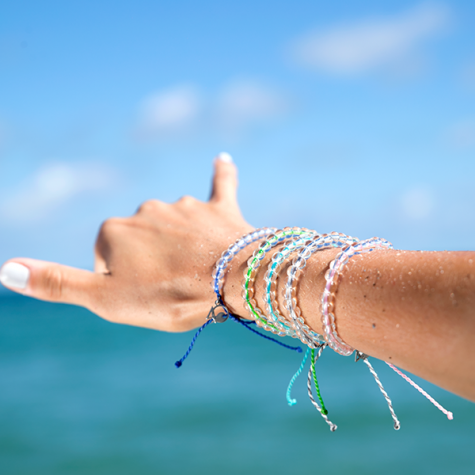 bottles. Every month, they have a different cause that will help the ocean. July was to save turtle and November is seabirds.
Written by: Maude Bérubé
Edited by: Florence Bouchard, Toany Jomphe et Marjorie Ferland