Marvel lost a big creator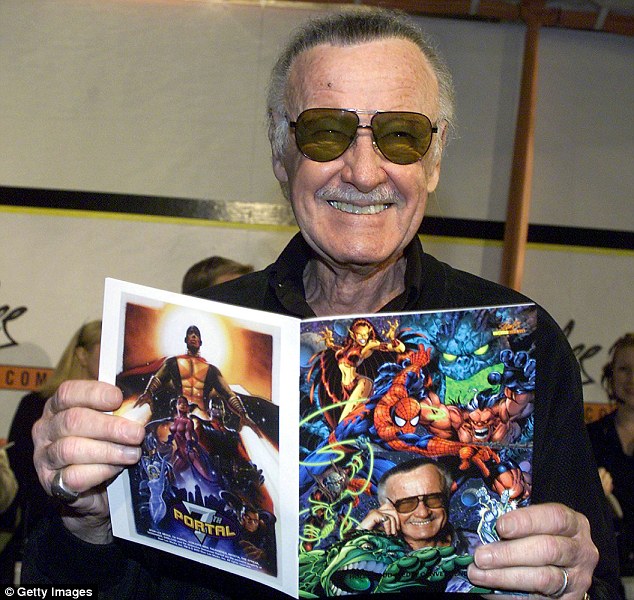 Stan lee, a creator of Comics Marvel, died on November 12 at the age of 95 in Los Angeles.
On November 12th 2018, Stan Lee died of a cardiac and respiratory insufficiency. The doctor said that he suffered of pneumonia too. «The pneumonia is a big factor for his death.»
Stanley Martin Lieber known by the name of Stan Lee, was born on December 28th 1922 in Manhattan. His mom, Celia Lieber, was Roumanian and his dad, Jack Lieber, Jewish. When young, he lived with his 2 parents and his younger brother Larry Lieber. He had two children with his wife, Joan Boocock. Joan Celia Lee and Jan Lee are their names.
In 1940, at the age of 18, he started to work an editor with the help of his uncle in Timely Comics. In 1960, Stan Lee joined Marvel comics. A year later, Stan Lee and Jack Kirby created the serie the Fantastics Four. This serie revolutionized super hero comic books.
When his death was announced, many actors who played one of his characters saluted his genius. DC Comics, the biggest rival of Marvel Comics, saluted the man that changed our way to see heros. Why? Because Stan Lee created or contributed to create the most iconic superheroes of Marvel.
After the Fantastic Four in 1963, M. Lee and M. Kirby created three big characters: Hulk, Thor and Spider-man and 80 others character in his life. With the short story of Spider-man; 'The origins of Spider-man', he won his first of twenty eight awards.
In 2001, Stan Lee founded POW! Entertainment that develops projects for the television or the movies. In 2008, Lee created a new comics chain for Boom's studio. After his union with POW! Entertainment, Disney gave them 2.5 million dollars to increase their partnership.
Stan Lee said:«I never dreamed to draw comics when I was child. I wanted to be an actor. My first hero was Errol Flynn.»
written by: Julien Pelletier
Edited by: Guillaume Couture, Mathieu Champoux
source:
https://fr.wikipedia.org/wiki/Stan_Lee
https://www.cnn.com/2014/05/28/us/stan-lee-fast-facts/index.html
https://www.foxnews.com/entertainment/stan-lee-legendary-marvel-superheroes-creator-dead-at-95
https://www.nytimes.com/2018/11/12/obituaries/stan-lee-dead.html