Green Book Movie Review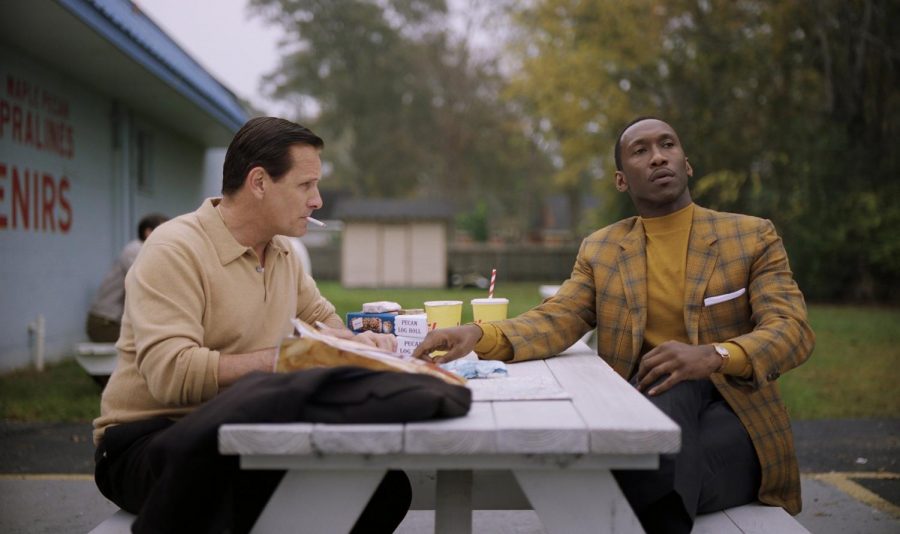 Évelyne Tremblay, Madeline Ratté, Jessica Turmel
April 8, 2019
Cast: Viggo Mortensen, Mahershala Ali and Linda Cardellini
Director: Peter Farrelly
Synopsis: This road trip movie takes place in the United States during the '60s and narrates Dr. Don Shirley (Mahershala Ali) and Tony Vallelonga's (Viggo Mortensen) journey to the deep south. During the tour, Dr. Shirley faces many conflicts related to racism.
Review: Directed by Peter Farrelly, this movie portrays the story of Dr. Don Shirley (Mahershala Ali), an American of Jamaican origin who studied classical music. Because he is black, he is forbidden to play classical music since it is considered "white people music". Therefore, the piano prodigy is forced to pursue a jazz/pop career, even though he is one of the most talented people to play Chopin in the '60s.
In this film, the virtuoso hires an Italian butler to drive him from New York all the way down to Alabama. On their way, they stop several times in various cities so Shirley can play piano for rich white people. It is in these southern places that the musician encounters major racism. Those experiences fortify the bond between the artist and his personal driver, Tony Vallelonga (Viggo Mortensen).
This movie was great as it conveyed a powerful message of friendship and acceptance. It showed that one can understand another and bypass opposite personalities, opinions and origins. Also, Green Book demonstrated that by being exposed to others' differences, one's beliefs can radically change. For example, when Vallelonga discovers Shirley's homosexuality, he answers that he is used to seeing "that kind of behavior" since he works in bars. This proves that when exposed to diversity, people's' minds can drastically change.
Another aspect of the film that was particularly good was that characters did not always follow the same pattern, implying that some were deeper than others. This means that some characters presented more depth in their thoughts and in their comprehension of the world surrounding them. For example, Don Shirley expressed a profound understanding of himself and his condition as a pariah in society. As for Tony, he had a much more simple way of viewing things. The main difference between these two polar opposites was that the Doc had a level of reflexion that Tony could not achieve.  
In this 130-minute movie, the two main actors developed an on-screen complicity that touched many people's hearts. Their play was so well done that it could fool you into thinking that the real Dr. Shirley and Tony Vallellonga were filmed during their road trip to the South.  
In conclusion, this award-worthy movie is great, touching and heart-warming. If you like emotional stories, Green Book is a perfect movie for you to watch.
Written by: Madeline Ratté, Évelyne Tremblay and Jessica Turmel