Audrey «Fearless» Côté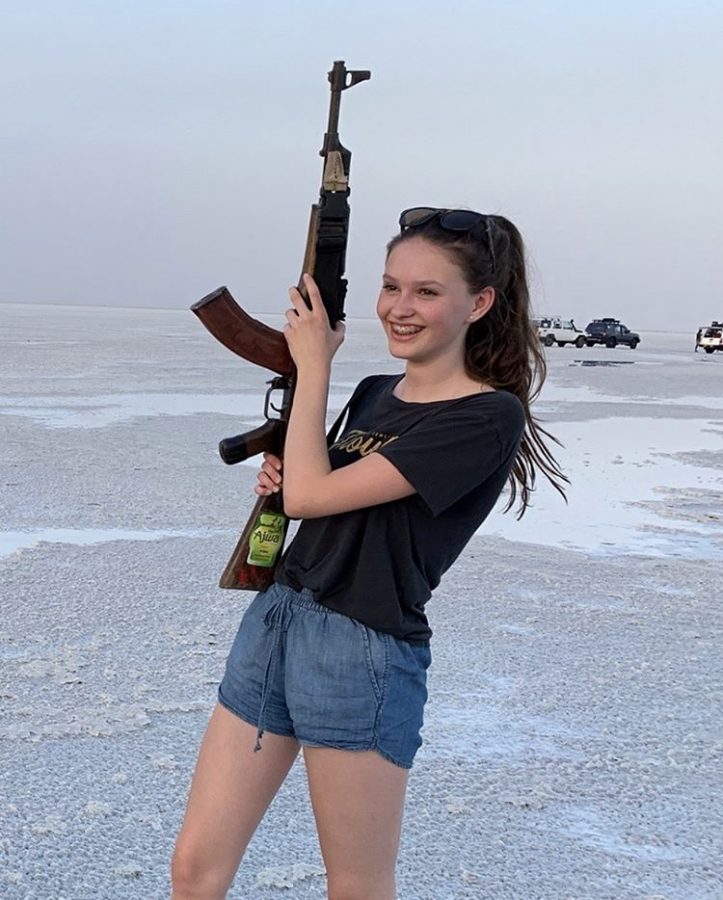 Audrey Côté is the leader of the Wise Squad in secondary 3.
Be careful…
Every year, she travels the world just to learn things about other countries. With these experiences, she knows a lot about interesting subjects like poverty and world order. In her life, Audrey has learned about adversity and challenges.
You would be surprised to know that at the age of 5 she ate and peeled a guinea pig in front of its siblings. At 11 she ate a tarantula and that's why she's now immune to poison. At the age of 14, she held an AK47 and she is now used at trading fire with the enemy. Her favourite ammo isn't 7.62 mm, but sharp arguments. Every year, she acquires new knowledge and skills that will lead to your obliteration. That makes her deadly in an argument. If you don't believe me, ask her sister…