Joe Biden Asks Help for From his Citizens
Joe Biden, recently elected president of the United States asked for help from his citizens. The new leader of the US being completely different from the last one, wants his community to stay safe and for the covid to be gone. 
There are many differences from the new and past president of the USA. A major ne being, that Biden wants Americans to get vaccinated as soon as they can, as he said in his speech on March 11 th.  
Joe cares about his people and encourages the respect of sanitary rules.  
He gave a type of motivation to his country. He said that if the population gets vaccinated and the new covid cases go down, maybe people could celebrate the fourth of July in small groups. This day, being one of the most important ones for the Americans, would be fun with friends. 
Biden also took a moment to say his apologies to the families that covid took lives from. We could tell he was deeply sorry for the lost of their loved ones.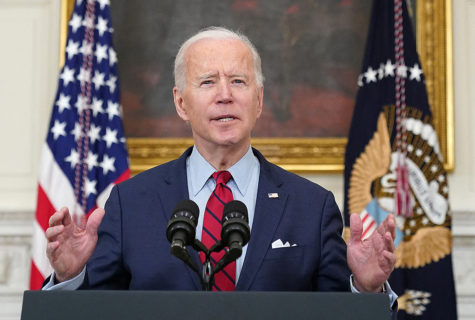 https://www.cnn.com/2021/03/12/politics/joe-biden-primetime-speech-covid-vaccine-may/index.html