Effect of Covid on Book Sell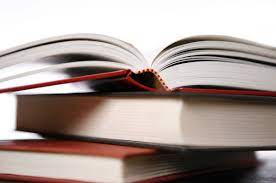 Information on books sold in confinement are sometimes contradictory
    To know more about the effect of covid confinement on bookstores we are happy to thank the owner of LaLiberté bookstore for answering our questions. The interview showed a good impact for them because their sales had grown compared to last year.
    According to online source, Quebec Independent bookstores have seen a drop in their sales when the covid confinement started. There was a drop of 67% of the sales from 25th to 30th April 2020. However, the sales on the internet showed a growth of 1300% during the months of April and May and of 850% during the month of June. Same if the Quebec independent bookstores had reopened their doors.
    The owner of  Laliberté bookstore, saw in the past 6 months a sales raise for his bookstore compared to last year: ''The closing last March takes people to stay at home. The book becomes a bit like a safe haven, where people find a source of comfort or a source of explanation. The fact that people are isolated in their home has helped increase sales.'' He said.
    Something that has probably helped, is that they have a website and they had already it too when the confinement started which probably helped them for the sales. They are also affiliated with the Independent Libraries of Quebec and they work both good on numerical sales and in bookstores.
    The Laliberté bookstore doesn't have a personal preference between the sales online and the sales in store: ''Customers of a certain age are afraid of moving, go outside, so online sales are an additional tool. The site allows you to book (buy) and then pick it up in store so as not to stay too long in store. Online sales often meet specific needs.'' Said the owner. He also mentioned that the sell in the store was more for the person that didn't know what they wanted. To specify, the owner doesn't have a preference between the online sell and the ''in bookstores sales'', he just thinks that the online sell is for specific needs or, for some person who doesn't want or is afraid to go in bookstores during confinement.
    The Laliberté is a generalist bookstore. They have diversified choices from humanities to children's literature and during the confinement, there was no one section that has sold more than another in particular. 
Finally, the owner of Laliberté thinks that the change created by the confinement is mostly going to last and he also thinks that the part of the sale online of the book is a new reality.