How This Youtube Channel Predicted The Death of Celebrities?

In 2018, 2020 Vision predicted some celebrities' death.
    2020 Vision is a Youtube channel that became popular around December 2020. It was created on June 15th, 2017. The channel has published 36 videos in 2018 and one in 2021 that we will talk about later. Each video is approximately 5 seconds. The eye blink to show the month, the day, and the year. The first video was an eye opening. It is the same thing as in a bid, the channel is open and at the end, an eye is closed which means it is the end of the predictions. 
    The predictions are not in a precise order, in the title of the video they will show two emoji. It will be a  bacteria if the person is dead by covid or an eye for someone dead by everything else.
    The principal question was how they predicted all the 34 people's deaths? Here is how we think Pink eye did.
    They edited the video. We think that they created only one video of some celebrities every day. They  will guess some of them and when the times come true, they edit the video when taking only the part with the good predictions. This will be the explanation of why some videos are 50 seconds, but when you click they switch to five seconds.
    April 4, 2021, Pink eye alias 2020 Vision published a new video. Time is the name of the video. It is just an eye that blinks, but in the description, we can see a strange sentence.<< ONE SECOND BEHIND, ONE SECOND AHEAD>>, an invitation to his discord and a weird code <<78.141.193.250/images/map.png>>.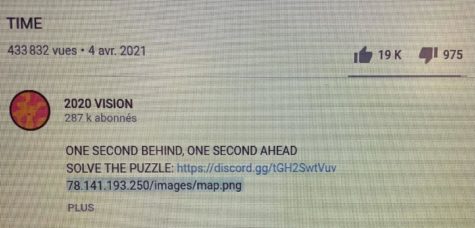 We try to find the meaning of the first sentence. Nothing, only a part was from a book. We were thinking if it was related to the title, but we are not sure.
    If we talk about the code it is very interesting. If we take the first part and that we copy/paste it to google we will find a page with a username and a password bar. We have to find these two pieces of information, but where?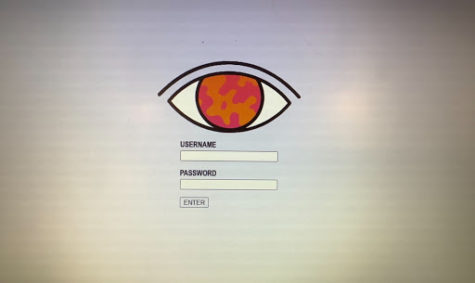 If we do the same thing, but with the complete sentence. We found a pixel picture, but nothing more. These were all the information that we had about the new video.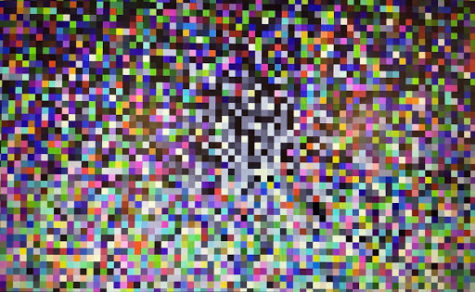 Finally, Pink eye writes on Twitter an important sentence, <<ALL OTHERS ARE FRAUDS>>, so 2021, 2025, 2035 Vision are all fake accounts.