A Belgian-Canadian passionate about Formula one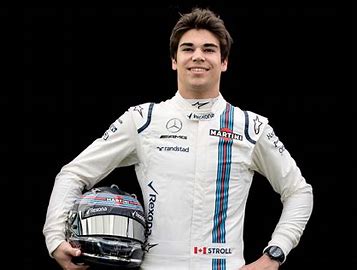 Lance stroll is a racing driver competing under the de Canadian flag
Lance Stroll was born on October 29, 1998, in Montreal, his father Lawrence Stroll, a billionaire owner of the Mont Tremblant circuit. From a young age, there. Stroll won several karting titles until 2013. 
start in motorsport
In 2014, Lance joined the Italian Formula 4 championship. In his first season, he won 10 out of 17 courses. After he is promoted to formula 3 but he is quickly banned because of numerous accidents during half a season. After a few years, in 2016, l.stroll was accepted at the Perma power team with the aim of winning the first title and he became a member of a young pilot program.
start of formula 1
Lance Stroll begins his magnificent Formula 1 career with Williams in 2017-2018. 
From the first year, 5 failed for the grand Prix including several with abandonment but on the occasion of the Grand Prix Italy, in the rain, he finished 7th and for the first season in the discipline and twelfth in the championship with 40 points. The following year, L.stroll had a rather difficult season as he finished 18th with 6 points
Worst accident
During the Bahrein grand Prix, a french caught a ripe at 140 km / h during the first laps and launched a stroll at turn 8 to hang with Kvyat. His car rolled over until it made a fireball and this resulted in a collision of four other drivers. His team said he was not injured but had to stop the race