A canadian forced to retire from Strasbourg open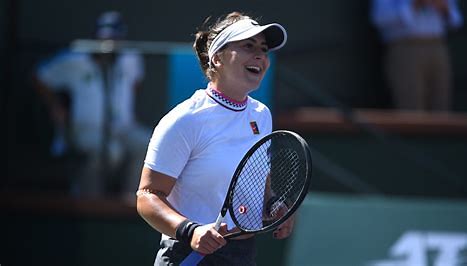 Important injury?
Story life: Bianca Andreescu, born June 16, 2000, in Mississauga, is a Canadian tennis player of Romanian origin. She placed at the top of the Women's Tennis Association's singles standings on October 21, 2019, placing 4 in the world.
The Canadian qualifies for the Strasbourg Open in France, after a dominant first set victory over Ashleigh Barty on the other hand, she feels a little pain in her stomach. At the start of the second set Bianca sadly withdrew, saying "I'm going to retire from my next game because I felt a bit of an ab tear, just a bit," said the seventh-ranked player. "I don't want to push for the French Open at all. I don't want to take any chances, so I have to step back. Nothing serious though. It's a little discomfort.
After seven weeks of absence, Bianca scores two solid victories in the WTA 250 tournaments but unfortunately, she is unlucky she injures her foot again in the final of the Miami Open, then she tested positive at COVID-19 has arrived in Spain. 
Bianca Andreescu is the first player to win a grand slam tournament in her fourth appearance since Monica Seles in 1990. At the U.S. Open, the women's final set a record for ratings for ESPN.
Distinction: during her career, she won several awards like  
-TWA Newcomer of the year -2019
-Fed Cup Heart Award -2017
–Outstanding Junior Female – 2015, 2016
-Female Player of the Year – 2017