Family Vacation Backlash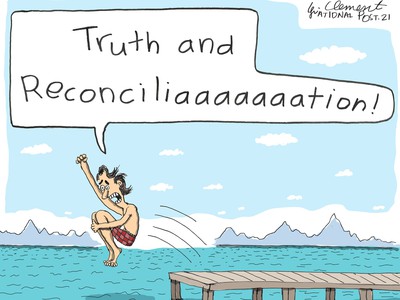 On the first National Truth and Reconciliation day, the prime minister thought it better to lie about his whereabouts than to admit to being on a family vacation in Tofino.
September 30th, 2021, Canada. The first National Truth and Reconciliation Day. Also called Orange Shirt Day, it's an important day where Canadians make peace with their indigenous nations. The day when Canada stops lying about what happened to them and admits to their mistakes. The moment to educate the population about the dark history of their country. It's a day of truth. So why did Justin Trudeau lie?
The prime minister kept talking about how important this day was but when the time came he wasn't there. Even worse, he lied. It was supposed to be the day of truth but he did the contrary.
At first, Trudeau's office said he was having private meetings in Ottawa but it was later updated to private meetings in Tofino, British-Columbia, when people realized he wasn't in Ontario. It was later discovered that he wasn't having meetings, but taking a vacation in a mansion in Tofino with his family. Even if it is undeniable that everyone needs a break sometimes, Canada's PM just didn't take a good day to do so.
The National Day of Truth and Reconciliation was made a federal holiday. It's a day to commemorate the 150 000 or so indigenous children who went and/or died in the federal boarding schools they were forced to attend. The children were mistreated such as malnourished, raped, violently punished, etc. A lot of them died because of this. Justin Trudeau thought it was important to honor and reconcile with the indigenous nations of Canada and thought people should know about the mistreatment these nations suffered from the XVIIth century to approximately 1990. But sadly for them, Trudeau just wasn't there.
"This is a government that has said Indigenous people are [the] most important priority for the government and that action … does not match the words…, so that's very inappropriate, in my view, for the prime minister." said CEO of the Native Women's Association of Canada, Lynne Groulx. Her opinion is shared by a lot of Canadians.
Justin Trudeau said that he was very sorry for his decisions on that day.
Even though he lied and was on vacation on that important day, a positive thing we could say about Trudeau's implication to Truth and Reconciliation Day this year is that he spoke to survivors of the boarding schools the next day. "And, following his participation in last night's ceremony marking the first National Day for Truth and Reconciliation, he is speaking today with residential school survivors from across the country," said Alex Wellstead to CBC News.