Will the Problem Child go to Sleep ?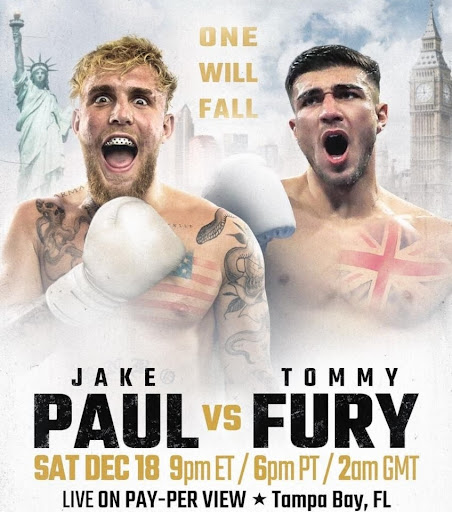 American youtube superstar announces yet another boxing fight this december.
Jake Paul has not made his reputation as a boxer and a lot of people say he chose the weakest opponents. But he is gaining credibility by destroying every single person that has entered the ring.
It may all change on  December 18 2021, that's the date where Jake Paul will share the ring with an "actual boxer" his name is Tommy TNT Fury.
This is what experts think of this match up. Tommy's father John Fury doesn't believe in Jake Paul's boxing abilities at all. He revealed in an interview "Jake Paul is a YouTuber, good luck to the kid, he is a businessman, he's doing great job keep doing it. This fight is probably going to be bigger than a lot of world title fights." Michael Bisping (former UFC. champion) commented "Listen, Jake Paul isn't just a YouTuber. He's a boxer. He used to be a YouTuber, probably still is one, but he's also a boxer."
Tommy was born on 7th may 1999 in England. His father and his half brother are big names in the boxing industry, Tyson Fury (his half brother) is the heavyweight world champion. Tommy has fought 7 fights so far all wins (4 by knockouts). He's 6feet tall and he has a  2 meter reach.
Jake on the other hand was born on December 17th 1997 in America. His brother Logan Paul also made his debuts in the boxing world a few months ago. Jake has fought 4 fights so far all wins (3 by knockout). He's 6feet 1 and he has a 1,93 meter reach.
Both of the fighters are still novices, however TNT is surrounded by pro boxers. His half-brother is a double heavyweight world champion, his dad is a cornerman and a former professional boxer. As soon as he was born he was destined to be a fighter, he's been training since a very young age. Tommy has done 8 fights up to this day, a lot of people say he struggle with his last opponent.
The problem child is mostly known for doing vines or Youtube videos. but recently he's been putting a lot of time into training and he has yet to lose a fight. His big brother Logan is also a youtuber that joined the boxing wave, he fought big name such as Mayweather and KSI.