Black History Month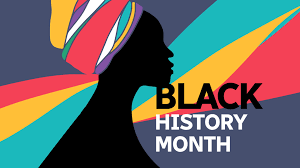 Every year, in February,is the black history month. A month we have to remember.
The black history month was created by Carter G Woodson in 1926 in the United states. This celebration was created to memorialize all the people that fought for the black community's rights. Woodson, who was also called ''father of black history'', was an historian and the president of the Association for the Study of African American Life and history (ASALH). He wanted to honor Afro Americans and raise awareness of black history. The true meaning of the black history month is to remember important people and events in the history of the black diaspora.
The celebration was not made to remember specific events. It was made to remember every courageous thing black people did to honor their race and rights. People like Rosa Park and Nelson Mandela were really important for the improvement of the black people's rights. They fought against the racist rules, like segregation.