From Restrictive to All Real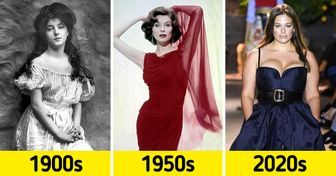 Women's body standards in modeling are still a thing, but the industry is now more open about different body sizes and skin colors.
In the 1900 the mannequins, that's what they were called until the 1930s, were always slim and white. Coloured women had no opportunities and they couldn't participate in any modelling events. It was only in the 1960s that black women started to have almost the same opportunities as white models. Donyale Luna was the first black model to walk on the runway. 
Except in fashion, a person that is a size 16 or more is considered "plus-size". Fashion brands sometimes use plus-size models to get a badge of "inclusivity" that offers them 194 billion dollars. 
Since the early 2000s, the modelling industry has been more open-minded. Models are now in movies or tv shows. Modelling is not only about having a pretty face, it's about your intentions and what you post on your platform. 
Ashley Graham is a model that helped with the evolution in the industry. She began her career in 2001 at the age of 12. She has been on the cover of American Vogue, Glamour, Elle and many others. She also walked the runway for Tommy Hilfiger, Michael Kors, Dolce and Gabbana, Fendi and Christian Siriano. Ashley collaborated on many clothing collections.