A Beautiful Businesswoman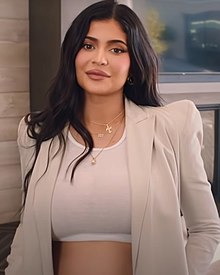 A very important person exceeds the statistics of Instagram. Indeed, she is the first woman to reach 300 million subscribers.
The 24-year-old influencer, Kylie Jenner, is the first woman in the world to overcome Instagram statistics. With her 300 million subscribers, she becomes the most followed woman on the internet.
Despite this, she is still the second person to have the most subscribers, she remains behind Cristiano Ronaldo, who has 389 million subscribers on Instagram.
The 24-year-old star is married to the popular rapper Travis Scott. At this moment, she's pregnant of a little boy. Kylie has a cute little girl, her name is Stormi. In 2019 she will become the youngest billionaire in history. 
On youtube, she has 11,7m. of followers. Her youtube channel mostly talks about her life and her makeup and skincare: kylie cosmetic. The purpose of this cosmetic brand is to use clean, vegan, and bioproducts for our planet, to Kylie, it's really important. On top of all that, she created Kylie Baby, a cosmetics brand for young babies. 
If you know kylie you probably know her family, the Kardashian. This is the most famous family in the world. The series of the Kardashian began in 2007, it tells the tormenting life of the billionaire family. Containing 20 seasons, the series has been a worldwide series and adored by the whole population. If you want to watch the drama of this family, you can watch all the seasons on amazon prime with a subscription or you can buy it on youtube and apple tv for 1.99$ for the episodes.