Coked up Actor Kills Unborn Baby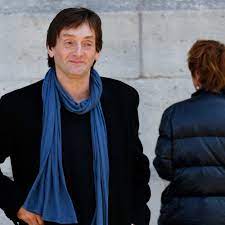 One Friday evening , in south of Paris, an actor and director hit a car under the influence of coke.
The man responsible for the accident is Pierre Palmade, he is 54 years old, he is a comedian. On Friday evening in the south of Paris, this man that was coming from the opposite direction hit a car. He was driving about fifty kilometers during the collision and went to the hospital to find that he was under the influence and in possession of  cocaine.
In the accidents , three family members were seriously injured. The pregnant mother of 27 unfortunately lost her baby. An emergency cesarean had to be performed after the accident but unfortunately the baby could not survive. The mother is currently devastated by this news. A young child of 6 years old had to undergo resuscitation and suffers from a broken jaw. Finally the father of 38 had to undergo several operation and to undergo resuscitation too. 
An investigation was opened for homicide and involuntary injuries since he was under the influence of stupefaction. Then the man tried to apologize to the family but they didn't want to hear nothing. "We are insensitive to the apologies presented," said Mourad Battikh, the lawyer for the victims' family. "I would assume all the consequences of my actions with the terrible awareness that I could never repair the evil that I have done" said Pierre.
In 1995 he was first convicted of cocaine use. In 2019 he was warned for use and acquisition of drugs after being falsely accused of rape. During the first confinement he returned acting in a play entitled "Assume Brothel" in which he shared  his own life and his long journey to accept his homosexuality.
Because of this accident, it has brought to light the use of narcotics as it is the cause of more than 20% of deaths on the road. Nearly one in five deaths is linked to a road accident under narcotics. It means about 700 deaths per year, which represents two deaths per day.