A Legend Has Left Us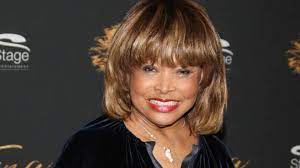 The legend, Tina Turner passed away at the age of 83. Her death plunges the world of music into a deep sadness.
Tina Turner died peacefully after a long illness in her home in Küsnacht near Zurich, Switzerland. This legend left us on May 24, 2023. She died of intestinal cancer, stroke, and kidney failure.
Tina Turner was a singer, dancer, actress, and composer. This lady was one of the most popular artists in the world with estimated sales of over 180 million records. Her consistent contributions to rock music have earned her the title "Queen of Rock & Roll ". In addition to rock, she has also distinguished herself in dance and pop. Tina Turner began her career with Ike Turner's Kings of Rhythm in 1957.
During her Break Every Rule world tour in 1988, she set the Guinness Book of World Records record for the largest paid concert for a solo artist with 180 000 spectators. Tina Turner is also, again according to the Guinness Book of Records, the artist to have sold the most concert tickets in the history of music with around 200 million tickets sold. In 2009, Tina Turner retired after completing her tour.
Tina Turner has three children. Raymond Craig Turner, Ike Turner Jr, and Ronnie Turner. "I was so sad but at least she's out of her pain" Ike Turner Jr said. During her life, this singer had two spouses. Ike Turner from 1962 to 1978 and Erwin Bach from 2013 to 2023.