Christmas Arrives In Old Québec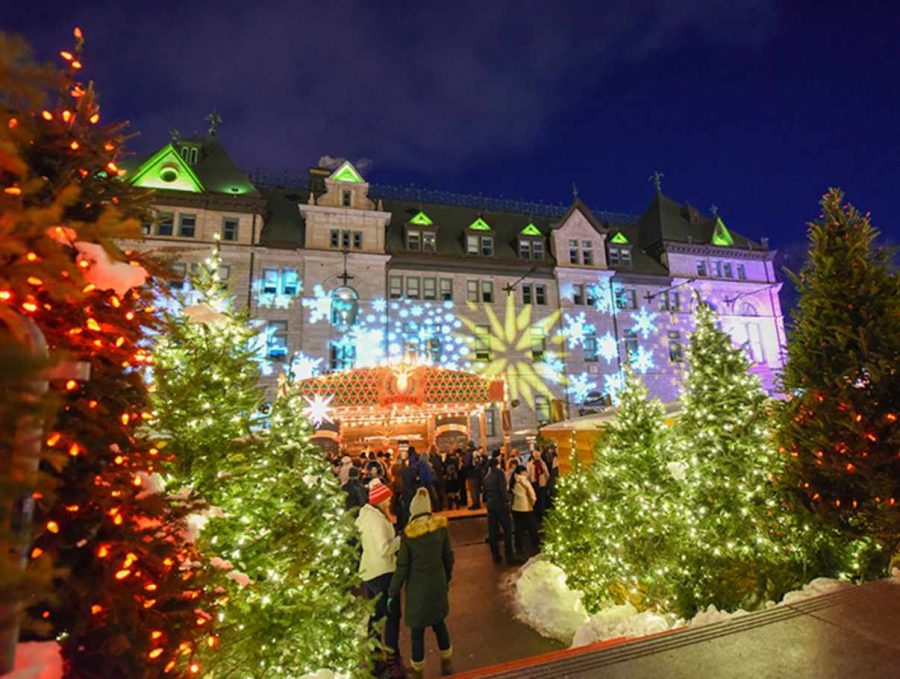 Madeline Ratte
December 17, 2018
Last November 22nd, the grand opening ceremony of Quebec City's German Christmas Market took place in the heart of Old Québec.
The German Christmas Market is an annual event set up to recreate the magical and festive atmosphere of the major European Christmas markets. From November 22nd to December 23rd, more than 80 exhibitors will present their products in traditional wooden kiosks. This year, the Market covers three different areas: the place of l'Hôtel-de-ville (on the rue des Jardins), the gardens of l'Hôtel-de-ville and Ste-Anne street.
For the inauguration ceremony, you could assist to a spectacular illumination of the whole market. "These Christmas lights added a magical ambiance to the dark evening" said a visitor. Also, a group of musicians performed a unique and charming concert on the scene of the Hôtel-de-ville.   
During the four weeks of the Market, many local producers from Québec will be there to promote their products. You will find a ton of original gift ideas such as handmade soaps, beautiful jewels, perfumed candles and gorgeous Christmas decorations.
A few exhibitors present at the Christmas Market are professional european producers . You will have the opportunity to taste german specialities such as tasty pretzels, savory wine, delectable cakes and other sweet treats. "Our products were invented in Germany and for the last 8 years, we have been part of all the big Christmas Markets in Germany." said a merchant from Ya Chocolate, one of the exhibitors.
Creative outdoor activities are organized to please the whole family. From musical performances to culinary lessons, everyone will be satisfied. Many activities are also planned to amuse the kids, like a magic tricks number, a craft workshop and a puppet show. Every Saturday and Sunday, from 12:00 to 13:30, the real Santa Claus will meet the children and receive their wish list.
To offer the visitors an unforgettable experience, the Market partnered with Mega Parc, Galeries de la Capitale, Simons and many other renowned sponsors.
Written by: Madeline Ratte
Edited by: Evelyne Tremblay and Jessica Turmel