HDS.to, a famous website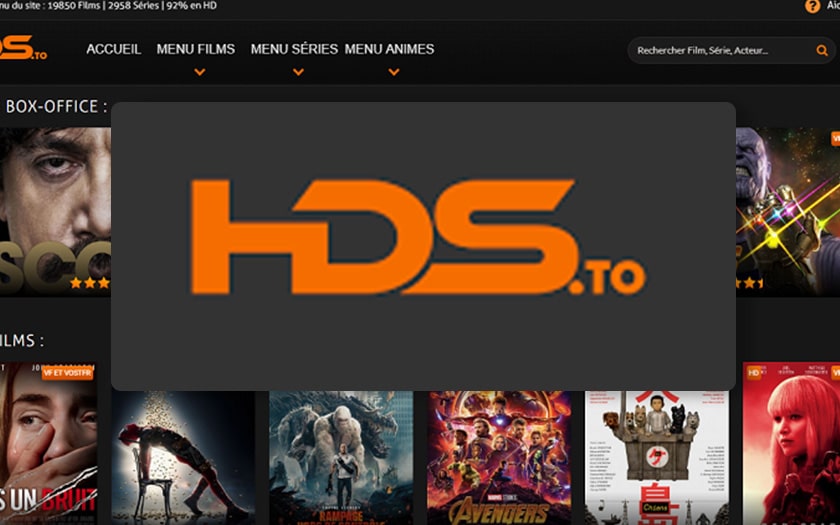 This web site has been a very appreciated website for users who didn't want to pay to watch new movies and series, but every good thing as an end.
 HDS.to was really popular. As you probably know, on November 16, 2018 this website unfortunately closed. Nobody really knows the reason why this site closed, but it was an illegal streaming website.
 One of the reason why it was so much popular is that there was no advertising and no constraints for the users. Unsurprisingly, clones are trying to fill the void left by HDS.to. When this kind of site always closes, there are others that open after.
 The platform contained a large, diversified catalogue of films and TV shows. If you try to write the URL of the site in your research bar, you will come across a blank page where it's written  «This site is inaccessible. Can not find the IP address of the hds.to server.» This streaming website is now inaccessible to all users
 The creation of these sites is illegal but the use of these sites is not apparently.
 "The law was made to target those who make content available without permission, not those who access it", says Michael Geist, chair of the University of Ottawa's Research Chair in Internet Law and Electronic Commerce.
   Actually there are other illegal sites that replace HDS.TO; streamiz-hd, hdss.to, filmzenstreaming, and many others… You can watch things on it, but it's not as safe as the legal website.
 On the other hand, it's always better to use a legal platform to watch movies or series. Here are some suggestions of authorized sites; Netflix, Club Illico, Shomi, CraveTV, Tou.tv, Crackle…
Written by: Maïssa Lapalme
Edited by: Andréanne Rousseau, Annabelle Mainguy and Aïssa-Alice Diallo