Men's fashion from 1970-1990
Let's go back in time and look at men's fashion between 1970-1990.
     We're starting in the 90's.One of the most popular trends was probably the baggy jeans. As a lot of 90's trend, they are doing a comeback in 2021.Baggy jeans are considered to be the sweatpants of jeans. They are jeans that are very large on the leg, just like sweatpants. Another popular trend was the snapback caps which means that you turn your cap backwards and you're done. Denim overalls were also really popular. They were currently worn with one strap down.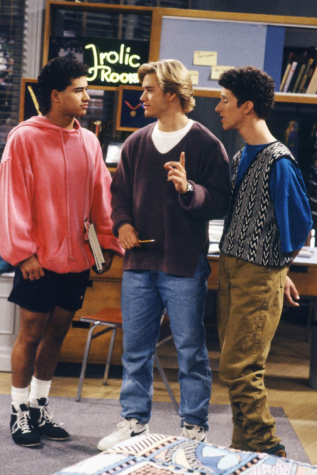 https://www.google.com/url?sa=i&url=https%3A%2F%2Fwww.pinterest.com%2Fpin%2F233413193176299606%2F&psig=AOvVaw1Wer_w0worjDOfVaOH8UHP&ust=1617112957460000&source=images&cd=vfe&ved=0CAIQjRxqFwoTCMiX6K3V1e8CFQAAAAAdAAAAABAD
     Next up, let's talk about the 80's. Fashion is not only about clothing, it's also including the hairstyles. One hairstyle that was really popular among men was the mullet. It's basically having your hair cut short on the top of your head and having it long at bottom. One of the people who helped having this hairstyle become more popular, is John Stamos while he played Jesse Katsopolis in "Full House'' . He wore this hairstyle through season 1 and season 2. Back to clothing now. Bomber varsity jackets were really popular in the eighties. You've probably seen one on Andrew Clark in the classic movie, The Breakfast Club.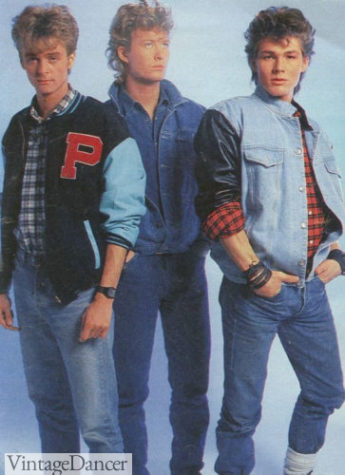 https://images.app.goo.gl/TPDzV5C4CknxqLQm6
     Last decade is the 70's. The seventies was a decade where fashion was a lot influenced by the hippie-era. Lots of colorful clothes. Lots of flared pants . There were also a lot of colorful collared shirts with crazy patterns. The fashion in that era was also really influenced by rock legends like David Bowie and Queen. The 70's were also a disco era that means a lot of sparkles and bright colors. If we want to talk about hair, the side parted short hair was a popular hairstyle. Don't forget to put a lot of gel in your hair.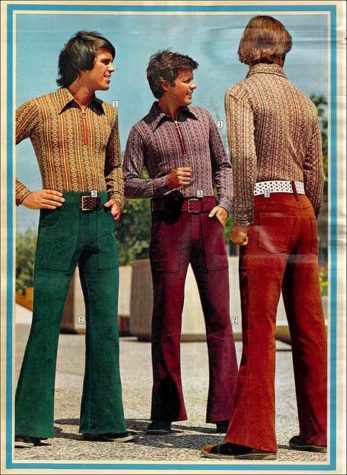 https://www.google.com/url?sa=i&url=https%3A%2F%2Fwww.pinterest.com%2Fpin%2F75857574946834679%2F&psig=AOvVaw3wDfLr-zGhW8uL8lfLv9Ij&ust=1617144917894000&source=images&cd=vfe&ved=0CAIQjRxqFwoTCNiCrbTM1u8CFQAAAAAdAAAAABAI
by Alexanne Fortin