The Beach Party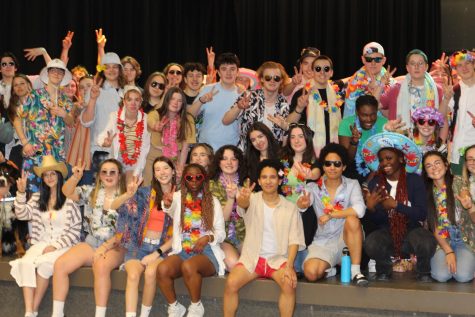 La Camaradière highschool does a lot of activities for the secondary 5 so that they can spend their last year at  La Camaradière and that they can pass it, can make it fun and memorable.
On January 25, the beach party took place. At dinner time they meet in the guy-bédard room and the technicians put on music and they start dancing and having fun. They dance with their friends and with their classmate.
"It's fun and nice to have activities just for the secondary 5 to pass a great last time with our classmate", said a girl of secondary 5.
"I think it's a good idea because it's a good activities so for them it is a great last years of secondary ", said Cedrick .
All the students arrive dressed as if they were going to the beach, some arrive with sandals, flower banners, floral shirts, others with shorts and more. They laugh seeing everyone arrive in a completely weird way.
Covid-19 caused a lot of celebrations that did not happen like Christmas, and because of that they had to stop doing certain activities ,this one has stopped. This year, life has started to be normal again so the school has decided to start doing this activity again.