Unfaithful crash landing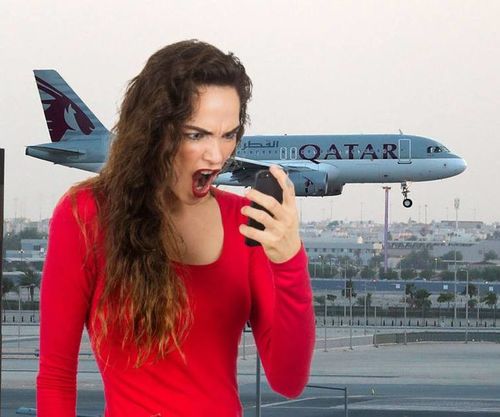 Hang on for a minute...we're trying to find some more stories you might like.
In the middle of a flight, an angry woman forced a flight to land in India.
According to india's hindustan times, the Iranian woman was traveling with her husband and child on a Qatar Airways flight from Doha to Bali.On Sunday when she discovered that her husband was cheating.
As the husband was sleeping, his wife used his hand to unlock his fingerprint-protected cell phone. As she was going through it, the woman reportedly discovered her husband was being unfaithful.
She then started hitting her husband. Crew members on the flight tried to calm the situation down, but they couldn't calm down the unleash woman.The pilot chose to land in India instead of continuing his way to Bali.
Passengers witnessing the scene, testify  the woman may be under the influence of alcohol.
Officials said the family was kicked off the plane, and the flight continued on to Bali
"The family spent the day at Chennai airport and was sent to Kuala Lumpur by a Batik Air flight," the official said.
No charges would have been laid, but the family had to wait for the matriarch to be in better condition before resuming another flight.